---
Dipladenia BELLA (Mandevilla)
The rich flowering Dipladenia BELLA are easy to care for and can be used for colorful plantings on the terrace, balcony or in the home garden - bringing joy all summer long.
BELLA love sunny and warm conditions.
Dipladenia originate from South-America and prosper under warm and sunny conditions. They love sunny spots on the terrace, balcony or in the garden. Dipladenia BELLA build lots of side branches and are slightly climbing. There are different growth forms of BELLA: smaller plants for small containers up to large pyramids, giving an impressive display on the terrace or the balcony.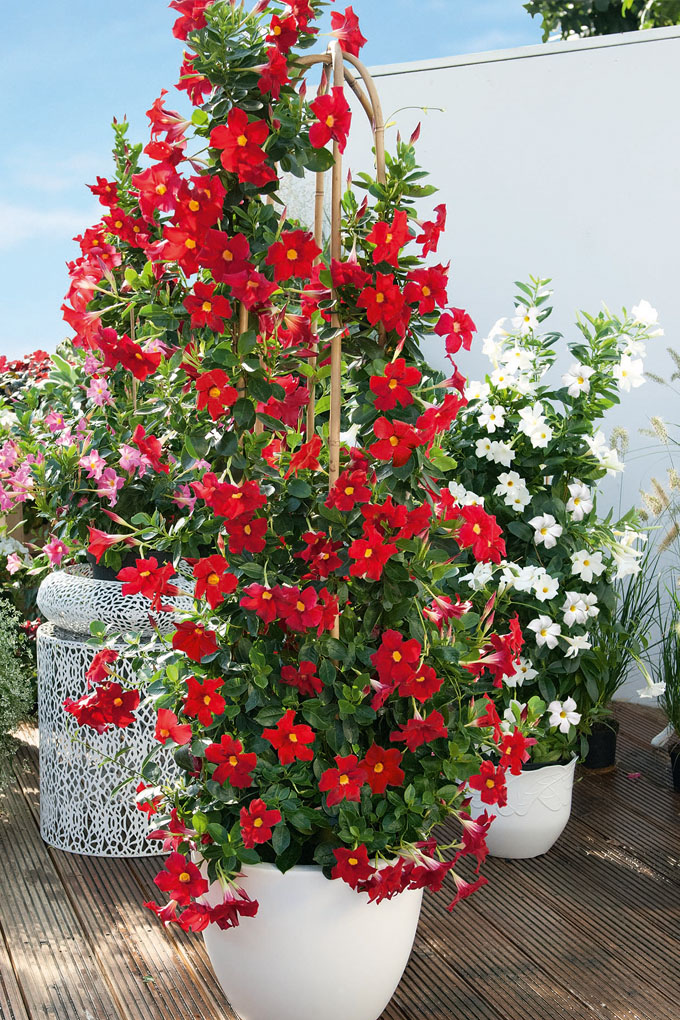 Dipladenia offer a wide range of different aspets for the garden.
The bushy growing Dipladenia can be used in container plantings or put in the ground. They can be mixed with other annual plants, like the beloved
'Diamond Frost'
.